The Community Produce Table returns during harvest time
About Produce Table
The Community Produce Table at Scappoose Community Club Farmers Market is a place for home gardeners to bring extra produce to sell and share with SCCFM customers. It is also available to food vendors who are just starting out or to those vendors who cannot remain on site during the market. It is a great way for community members to participate and also helps to increase product diversity at the market.
Produce at the Community Table varies greatly throughout the season and it is always a joy to see neighbors bring their bounty and leave the market with a little extra cash in hand.
Guidelines & Rules
Community members may sell extra produce from their home gardens through the Community Produce Table. Each participant is limited to gross sales of $100 per market. SCCFM will retain 20% of total sales transacted by SCCFM staff. Participants who volunteer at the Community Produce Table for the day may retain 100% of their sales.
Commercial food vendors may sell products on consignment through the Community Table upon submission of a vendor application and approval by the Market Manager. The vendor application must be submitted by the Tuesday prior to the market. Please contact SCCFM Market Manager for a vendor application and indicate that you wish to sell through the Community Table. SCCFM will retain 30% of total sales from commercial food vendors.
All products must be dropped off at the Community Table no later than 8:30am. If you arrive after 9:30am, your products will not be sold at the market that day.
All produce must be dropped off in clean condition, bunched or otherwise sorted and ready to sell, sold in bulk, unless vendor provides a currently licensed State certificated scale.
Community table staff will help you price out your products, if you have not already done so. The Community Table will not undersell other vendors selling similar products at the market.
Unsold produce not picked up by community members by 3pm may be donated to the local food bank or other community groups at the discretion of the SCCFM market manager.
Participants of the Community Table must pick up payment between 2 - 3pm at the end of the market, or at the market the following week.
SCCFM reserves the right to refuse any products. Subject to market staffing availability.
___________________________________________
Children's Fountain update: Construction of the Michael Curry Rotary Children's Fountain is finally complete (See Home page for illustration). The water spray feature will be turned back on in March when it is safe from freezing. The City of Scappoose received a State grant and made major improvements to Heritage Park that enhance the fountain project, add more infrastructure improvements, in-ground irrigation, landscaping, and ground improvements. A children's playground has been placed south of the library. Click here.
Visit Scappoose's Historic Watts House -- New season opens during summer.

While visiting the farmers' market also visit the Watts House Pioneer Museum next to the market and Heritage Park. The Scappoose Historical Society sponsors various events during the summer. Contact the Scappoose HIstorical Society for their activities guide. Popular fundraising events held in Heritage Park may extend Scappoose Farmers' Market hours to 4 p.m. on these days. Check with the Manager. Food vendors are welcome to contact us for this day.
https://www.facebook.com/pages/Scappoose-Historical-Society-Watts-House/149440968451012
______________________________________
Home Baked Bread Coming to Farmers' Markets. Senate Bill 320 passes senate 30-0.
http://gov.oregonlive.com/bill/2015/SB320/
Senate Bill 320
Relating to residential food establishments. Our market and other farmers' markets across the State, joined the Oregon Food Bank in endorsing and supporting this bill at Salem during 2016, including your market manager. Bill Blank met directly with State Sen. Betsy Johnson and Rep. Brad Witt. Sen. Johnson joined as a co-sponsor of this bill, and was strongly supportive of this bill.
Allows food establishment located within residential dwelling to produce limited amounts of certain foods for sale to public without being regulated by State Department of Agriculture as a commercial entity.
The last few years through our community food assessments and FEAST events we have identified an ever growing need for bread, quality confections and other baked goods in Oregon's food desert communities. A solution that has been strongly suggested is for Oregon to join the 41 other states across the country that allow home bakers to produce and sell low risk baked goods & confections from their own kitchens. SB320, the Small Business Baking Bill, has been introduced in the Oregon Senate to put that suggestion into law. The passage of this bill would provide an economic stimulus as a business incubator while addressing a fundamental food security issue.
Final language of the bill will determine the date the new regulations will be effective.
Please Contact Sharon if you have questions.
Sharon E Thornberry
Community Food Systems Manager
Oregon Food Bank
PO Box 55370
Portland, OR 97238
541-609-8903
Manager's Note:
Governor Kitzhaber signed a bill (see link below) in 2011 allowing some homemade products such as jam and jellies, high acidity canned products such as pickles, dried nuts, etc. be sold at farmers' markets. SB320 is a natural expansion and enhancement that provides another source of nutritious and fresh food for Oregonians. Thank you for your support of SB320.
http://scappoosefarmermarket.com/slides/Farm-Direct-FAQ.pdf
______________________________________

Hoop House How-to Slide Shows Online
Anyone who wants to build his own hoop house can learn how by watching instructional slide shows available free on the Kerr Center's website. The shows take would-be builders through the construction process step-by-step. An up-to-date materials/cost list and links to websites with more information are also available free online.

I wanted to share this a clear, detailed explanation for hoop house construction. It's offered in 4 parts. No voice over, just text and photos. You may have growers, clientele, or others who would benefit from slide set. The original source is the Kerr Center for Sustainable Agriculture.

Linda J. Brewer, Senior Faculty Research Assistant
Oregon State University Extension Service
Extension Small Farms Program
4039 Ag & Life Sciences, Corvallis, OR 97331-7304
Tel.: 541-737-1408, Fax: 541-737-3479
linda.brewer@oregonstate.edu
http://smallfarms.oregonstate.edu
Hoop House How-to Slide Shows Online
http://www.kerrcenter.com/publications/hoophouse/hoophouse-how-to-slideshow.htm
________________________________________
From the Archive: HB Bill 2336 Signed into law by Gov. Kitzhaber.
Governor Kitzhaber signed a bill in 2011 allowing some homemade products such as jam and jellies, high acidity canned products such as pickles, dried nuts, etc. be sold at farmers' markets. The Oregon Farmers' Market Association is now in the process of creating a guide to the products allowed to be sold at Farmers' Markets for vendor use next season. A lot of hard work and support went into making this bill become a reality. The bill became effective January 1, 2012.
http://scappoosefarmermarket.com/slides/Farm-Direct-FAQ.pdf
-----------------------------------------------------------
NEWS REGARDING FOOD SAFETY MODERNIZATION ACT
FDA Food Safety Modernization Act protects thousands of small farms and small processing facilities from onerous and expensive new federal regulations.
The Tester-Hagan amendment provides important protections for local producers.

Since there has been confusion about the Tester-Hagan amendment, below is a
brief summary. This summary obviously does not cover all of the various
scenarios that food producers will face in determining what is, and is not,
required of them under the bill; it is intended only as a brief overview.

Plans are in the works to provide fact sheets to help producers, as well as proposals for
how the FDA should interpret and implement the portions of the bill that
have been left to the agency's rulemaking process.

Summary:

I. Facilities: businesses that store, hold, manufacture or process food

All facilities must still register with the FDA, as has been the case since
passage of the Bioterrorism Act of 2002. "Farms" and "retail food
establishments" are exempt, but these were narrowly defined under the
Bioterrorism Act.

The Tester-Hagan amendment clarifies that businesses that sell more than
half of their products directly to individual consumers are exempt as
"retail food establishments" even if they process the food at a different
location than where the sale occurs, such as a farmers market or farm stand.


"Qualifying facilities," while they must register, are exempt from the
provisions of Sec. 103 of the food safety bill, the Hazard Analysis and
Preventive Controls. Qualifying facilities are those that have gross sales
of less than $500,000 (averaged over three years, and adjusted for
inflation) and that sell more than half to qualifying end users. Qualifying
facilities can either demonstrate compliance with state and local laws or
submit a short summary of their plan to analyze hazards and prevention.

Qualifying end users are individual consumers (with no limitation on
location) or restaurants and retail establishments that are either in-state
or within 275 miles of the facility.

FDA is also directed to define very small facilities that are exempt from
Section 103's Hazard Analysis and Preventative Control requirements. The
definition is to be based on the results of a study that looks at the
incidence of foodborne illness in relation to food producers' scale and type
of operation.


II. Farms

Small-scale, direct-marketing farms are exempt from the provisions of Sec.
105, the produce safety standards in which FDA would regulate growing and
harvesting practices. Exempt farms are those with sales of less than
$500,000 (averaged over three years, and adjusted for inflation) and that
sell more than half to qualifying end users. Qualifying end users are
defined the same as in the facilities definition.


______________________________________________
Our vendors have brought their delicious selection of produce, fruit, bakery goods, and more for more than 11 seasons. A verbal snapshot of some of the goodies you can expect to find at the market can be found below.
We advertise in a variety of media. Newspaper, movie ads, billboard, bus advertising, and more, but our best advertising is you.
Scappoose Farmers' Market T-Shirts are now available. Only $12.00. They are popular and several sizes have sold out. Some are still available at ALL ABOUT MAIL in white. We have received more due to popular demand in sizes S, M, L, XL, and 2XL in the popular green color. They make great gifts for those out of town family members and friends that once lived in Scappoose.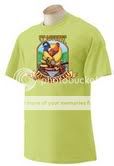 Don't miss what's happening. Scroll to bottom

________________________________________
We always welcome quality, value-added vendors, such a cheese, dairy, meat, and bakery items.
Contact: Scappoosefm@gmail.com.
_______________________________________
FOODHUB:

Attention farmers and volume buyers of produce (i.e., schools, restaurants, hospitals, grocers, etc.), we recommend a special service to suppliers of regional food in the Northwest -- FoodHub.

Sponsored by Ecotrust Food & Farms Outreach, this program website's main purpose is to create an outreach network for both users of food and food producers/suppliers in the Northwest, including retail. Three levels of service have been introduced for this new subscription service. The first level is a search directory that brings interested parties together. No commerce. The second level offers some commerce and one-to-one transactions. And finally, the third level is designed for order staging, and multiple transactions. For more information, contact: Lola Milholland, Ecotrust Food & Farms Outreach & Communications Coordinator, 721 NW Ninth Ave., Suite 200, Portland, OR 97209, 503.467.0795, www.ecotrust.org/foodfarms.
.