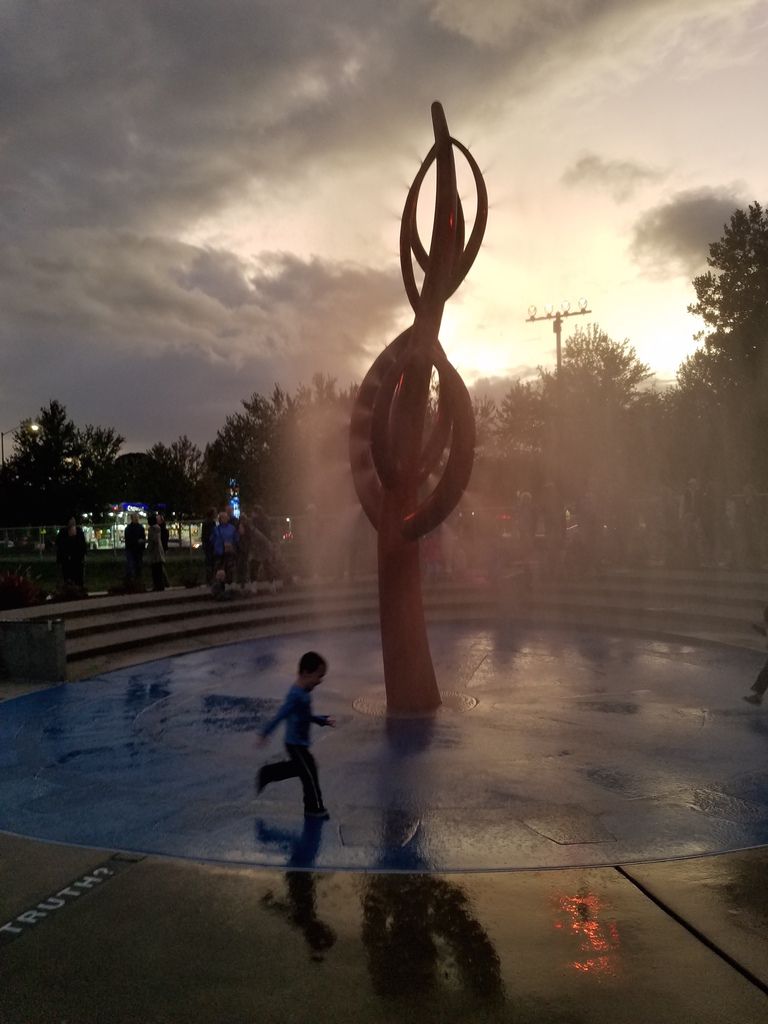 Welcome!
Enjoy us every Saturday through September. Check out the YouTube video above by Emmy Wu: https://www.youtube.com/watch?v=wT3hW6oz_9o&feature=youtu.be
Check us out on Facebook: https://www.facebook.com/pages/Scappoose-Farmers-Market/101498953227218#_=_

Application for 2018. Applications available via email, online via ManageMyMarket.com.

Click "Starting Out" to the left or "Fees & Guidelines" to open link to our 2018 Application. Our new application will be posted on our website late February. If you are interested in applying by email, please contact us by email at scappoosefm@gmail.com and we will reserve space, or you can go to Vendor Management and apply using our online ManageMyMarket app once it is online for the 2018 season. We have updated this and it is available for registration. Please note that the MMM online application is designed differently than our own download application, but contains the same basic information.
Scappoose Community Club Farmer's Market

is entering our 16th season. If you are looking for a fun, family-friendly market with loyal customers, check us out on any Saturday, May 19th thru September 29th. Hours: 9 a.m. to 2 p.m. on most dates. Hours may extend during the special summer events in Heritage Park.
Scappoose Farmers' Market grows. Due to the increase in vendors during our peak season, the Scappoose Community Club Farmers' Market may close E. 2nd Street to vehicular traffic between Columbia Avenue and Olive Street during market hours each Saturday. This will open up the street for more vendor spaces and pedestrian traffic. The new Children's Fountain will be very active during the summer. We are in discussion with the City of Scappoose about proposed Summer music concerts. The Michael Curry Rotary Children's Fountain and the Scappoose Farmers' Market are located in Scappoose Oregon, and visible from Hwy 30. The market location includes part of Heritage Park, the parking lot behind City Hall, and a one block area of E. 2nd Street. Directions: Turn east off Highway 30 at Maple St. or Columbia Ave., go to East 2nd St. and follow the signs. We are near the VFW Veterans' Memorial Plaza and the Scappoose Public Library.
We introduce a Community Table opportunity for gardeners and others that have an abundance of produce during the season and would like to sell it at our market, but may not have enough to justify a full space. Participating as a Community Table vendor they can bring smaller amounts. This is a great way for neighbors to share space. They can share time at the table to sell produce and keep 100% of their sales, or retain the services of SCCFM staff for a percentage of sales. CT vendors are responsible for their collections if manning the table.

The Childrens' Fountain, designed by internationally recognized designer Michael Curry is a new, 20' high fountain (see photo above). It is a magnet site for travelers and community residents alike. This is a Rotary Club project, with support of various local organizations, including the Scappoose Community Club. The Scappoose Community Club is sponsor of the Scappoose Farmers' Market. Check out this for more information.

Pre-Season Discount available to vendors who register application by March 15.
We feature fresh produce, local growers and talented, local crafters. To participate as a vendor there are several ways to do so. Once 2018 applications are available, email us at scappoosefm@gmail.com and we will send you an application as an attachment. You can also click on any of the links located at the left of the screen, beginning with "Starting Out" or "Fees & Guidelines". Click on "Application" and you can download or print from file. You can also log online by going to Vendor Management. Select "Scappoose Farmers' Market". The Market Manager will review your application and notify you if you are accepted. You can select other markets as well on dates you are not at our market if you choose to without going through the process of duplicating multiple applications.
HELPFUL VENDOR EXEMPTION INFORMATION FROM ODA
http://www.oregon.gov/ODA/programs/FoodSafety/FSLicensing/Pages/WithoutLicense.aspx
http://www.oregon.gov/ODA/programs/FoodSafety/FSLicensing/Pages/Meat.aspx


Join the fun!

Old posters: